Italian Restaurants in Hanoi
If you are satiated with the Bò 7 Món, Banh bao or Banh Mi Thit, go for some other dishes. Taste the best of world cuisine as the long line up of French, Chinese, Italian and Asian restaurants bring you delicacies from all corners of the world. Start with the Italian cuisine which is known for its extreme variety.
Your tour to Hanoi is not complete until you taste, savor and enjoy the experience that is Italian Cuisine. Take a brief look into some of the most popular Italian delicacies in Hanoi and choose what's going to be your favorite.
Each region in Italy has its own specialties with seasonal varieties. From delicate tortelli filled with squash in Lombardy to spaghetti tossed with salted gray mullet roe in Sardinia, regional food preferences and cooking styles vary widely. The emphasis is always on the use of fresh, seasonal produce with a tradition of dishes based on wheat products like bread and pasta, vegetables, cheese, fish, and meat. These are usually prepared in such a manner as to preserve the ingredients' natural qualities and taste.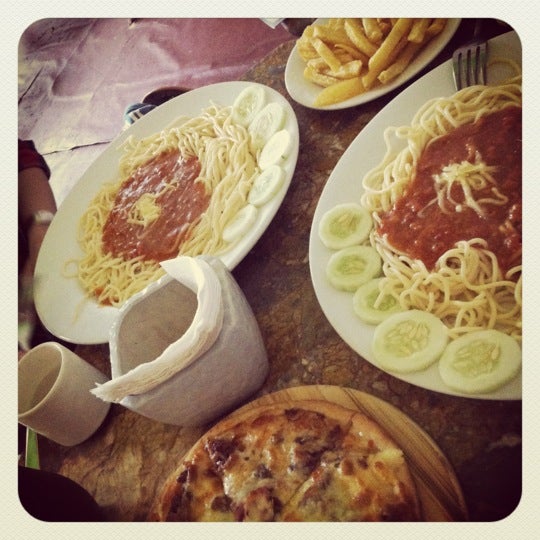 Appetizers 
These are starters and snacks and guarantee to whet your appetite and will make you yearn for more. Vegetable Carpaccio with a Rucola and Yogurt Sauce, Grilled Portebello Mushrooms, Sicilian Rice Ball, Sicilian Rice Ball and Antipasto de Verona are sure to get you started.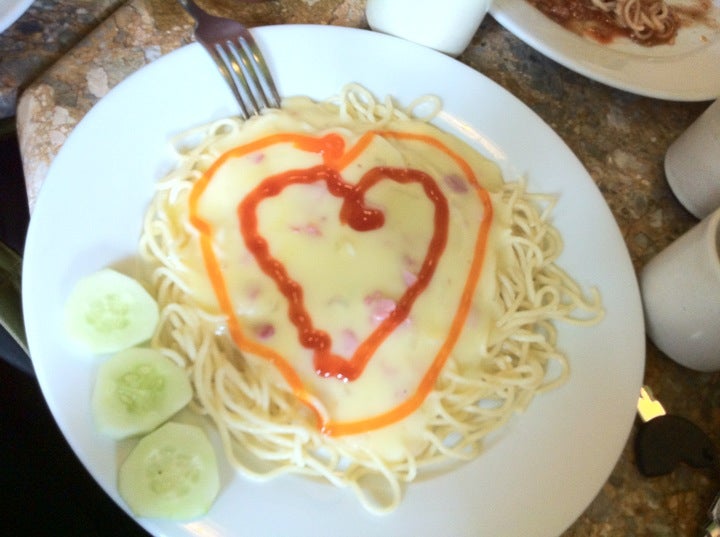 MAROCCHINO

108 Hang Trong
+84-(46)-261-1155
This coffee shop offers the authentic flavour of Italian coffee which is well-known all over the world. Coming to the restaurant to realize the difference between Vietnamese and Italian coffee

LUNA D'AUTUNNO

78 Tho Nhuom
+84-(43)-823-7338
Established in 1999 by a group of Italian restaurants in Hanoi, Luna D'Autunno quickly enlarged its business to become a brand name appearing in almost every Southeast Asian country.

PEPPERONI'S PIZZA

29 Ly Quoc Su
+84-(43)-928-5246
If you are keen on Western food, especially hamburger, pizza or pasta. It is worthy to visit this restaurant for.

MONDO GELATO THO NHUOM

91A Tho Nhuom
+84-(43)-936-7368
You can see several Mondo Gelato restaurants on some streets in Hanoi. It is so famous that almost everyone knows this brand name and they never forget to talk about this restaurant when they talk about ice cream

VIET CUISINE

20 Hang Can Str., Hoan Kiem district, Hanoi
+84-(43)-928-1378
Not only does this restaurant serve Vietnamese food as mentioned in its name, Viet cuisine also offers Italian food. This restaurant is a combination of Vietnamese and Western style.

MAROCCHINO

108 Hang Trong
+84-(46)-261-1155
This coffee shop offers the authentic flavour of Italian coffee which is well-known all over the world. Coming to the restaurant to realize the difference between Vietnamese and Italian coffee

MEDITERRANEO

23 Nha Tho
+84-(43)-826-6288
Mediterraneo is where you can enjoy Italian food right in Hanoi. The restaurant is beautifully decorated and brings the glorious view of the city.

MONDO GELATO BA TRIEU

30A Ba Trieu
+84-(43)-936-5396
Mondo Gelato is an Italian brand name for ice cream. Those ice creams are quite different from the other kinds of ice creams in Vietnam

MONDO GELATO NGUYEN CHI THANH

103.B2 Nguyen Chi Thanh
+84-(43)-771-1759
You can see several Mondo Gelato restaurants on some streets in Hanoi. It is so famous that almost everyone knows this brand name and they never forget to talk about this restaurant when they talk about ice cream

MONDO GELATO THO NHUOM

91A Tho Nhuom
+84-(43)-936-7368
You can see several Mondo Gelato restaurants on some streets in Hanoi. It is so famous that almost everyone knows this brand name and they never forget to talk about this restaurant when they talk about ice cream